Cozumel is always fun with some excellent diving and offers some of the best diving reefs available in the world. It is home to a variety of
underwater vistas and a range of locations appropriate to all experience levels, from spur and groove reefs to walls that drop off into great blue depths. Swim throughs and impressive marine life are experiences a diver can enjoy several times a day with while diving in Cozumel so why not de-stress with Channel Islands Dive Adventures with this very affordable 9 days/8 nights dive package staying at the Blue Angel Resort which is rated # 7 of all Cozumel hotels on trip review. We will be there February 11-19, 2017 which is a perfect time with us staying over the Valentines week and getting back the day before Presidents day. Non-divers are welcome and the more the merrier!
Cost:
Diver $1245.00
Non-Diver $545.00
All above in deluxe accommodations and based on double occupancy
Single Diver $1695.00
Deposit and important dates:
What is included?
8 nights accommodation in a room with a view
8 two tank boat trips (16 boat dives)
1 single tank night boat trip
All boat trips include marine park fees & snacks
Tanks and weights for boat and shore dives
Ground transfers in Cozumel from airport to hotel
Daily breakfast
Free WiFi
19% local tax
Group pre party
Hosted trip
What is not included?
Rd trip airfare to Cozumel
Lunch, dinner and alcoholic drinks
Tips & gratuities
day of cenote diving and transportation cost
Nitrox fills
The Itinerary
Fly into Cozumel as a group or individually on February 11, 2017 and make our way to the Blue Angel Resort. Plans can be changed depending on what people would like to do but for now we have planned 2 two tank boat trips for Sunday & Monday and 1 two tank boat trip and the single night boat trip on Tuesday. On Wednesday we have 1 two tank boat trip and on Thursday we are planning a day for the Cenotes in Playa Del Carmen. Cenotes are way cool and we think a must do but sometimes they are not for everyone so if you wish to skip

the Cenotes the day is yours. The Cenote trip is an added cost and we will need to take the ferry over to Playa Del Carmen early in the morning where we will do 2 Cenote dives, spend some time in town and go back to Cozumel in the evening. Friday we have another 2 two tank boat trips planned and Saturday is a free day to explore more of Cozumel or just relax and soak up the sun by the pool with a cold drink. Sunday as hard as it will be it will be time to say good bye to our new friends at the Blue Angel Resort and travel home.
The Resort
The Blue Angel resort is located right on the water's edge about a 20-30 minute walk south of town or a 5 minute taxi ride. The resort has beautifully landscaped grounds and is known for its stress free atmosphere along with its excellent staff who will work hard to make you feel at home. The resort is small with only 22 rooms of which CIDA has 12 reserved for our group. All 22 rooms have a mini fridge, A/C,
electronic safes, Wi-Fi, Cable TV, telephone & private bath with either a patio or balcony to the sea. They have a pool and bar on site along with their Blue Angel Restaurant that is open from 7:00 am to 11:00 pm featuring fresh made to order meals at fantastic prices, located on the second floor for a FABULOUS ocean-view for every meal. They feature live musicians performing acoustic tunes for dinner each night of the week starting at 7:30 pm.
The Blue Angel resort is also rated as the #7 best hotel in Cozumel by Trip Advisor and by reading the reviews you will see why you should join CIDA on this fun Cozumel adventure!
The Diving
The Blue Angel resort has their our own dive shop connected to the resort, Blue Angel Dive Shop. They are a 5 star IDC center and they have a second dive shop located about 10 minutes south of the resort with unlimited shore diving available at either location with our package and we have been told the night dives in front of the resort are amazing as a result of them being next to the Manta Ray park. They have lockers by the dive shop and areas to dry wetsuits and also each room has a balcony with drying racks.
Our package includes 8 two tank boat dives and 1 night boat dive for a total of 17 dives. Extra boat dives are available for those who wish to dive, dive, dive! They have 3 speed boats and 2 larger boats to accommodate any size group so everyone can go out together. For groups such as ours we will have private boats and can pick the times we would like to go out and how long we would like to stay. All their boats can go to the far south end of the island so finding the best dive sites will not be a problem. In fact their weekly Cielo Cruise (added cost) is in their larger boat that goes past all the dive sites to a beach near Punta Sur.
Who is this trip for?
This trip is best suited for all level divers and a great choice for divers wanting to sharpen their diving skills for more advanced trips. The dive sites visited have something for everyone. Good buoyancy control and surface signal tubes are always recommended.
Trip Insurance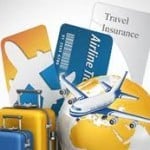 Channel Islands Dive Adventures urges you to consider purchasing travel insurance for your trip. In order to maintain our reasonable rate & high level of service, we do not automatically insure your trip against the adverse effects of weather or other factors that are beyond our control. Your vacation represents a very large investment, and unforeseen circumstances such as injury or sickness, airline issues, and family emergencies can easily affect your ability to travel.
Questions-Please contact Ken at (805) 469-7288 or email at info@channelislandsdiveadventures.com