Diving the wrecks of the Palawan and the Avalon along the Palos Verdes coastline is always a day to remember so  join Channel Islands Dive Adventures aboard the Asante for a single day trip to dive the wrecks of the Palawan, the Avalon on Saturday, August 12, 2017.
The plan is to board at 6:00 am Saturday, August 12th and depart at 7:00 am with us getting back about 3:00 pm. In the morning we will head for the Palawan first, then move on to the Avalon for our 2nd dive and then see what happens for the 3rd dive .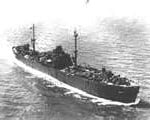 The Palawan was built as a Liberty Ship in Maryland and launched in August of 1944 and removed from service in 1947. She only saw a short time in the Navy and then sat docked for many years. The California Dept. of F & G acquired her in 1977, had her scraped and then had the U.S. Navy sink her as an artificial reef.
The Palawan now sits upright about 1 mile off the Redondo Beach Jetty at about 110′ deep. She was a large ship, 441′ x 57′ and even after the years and being scrapped there is still much to see. Visibility can vary depending on conditions from 10′-30′. When diving the Palawan you must be aware of hazards like fishing line and of course your bottom time.
The Avalon is a triple-deck, twin-screw passenger carrying ship which sunk on July 18, 1960 and now sits at 70' deep about a mile off shore. Now the Avalon is more of a debris field with typical visibility around 15', but at times it can get 30'-40'. Both wreck sites are better for close-up photography and sightseeing.
To read more about both wrecks please see the California Wreck Divers list of wrecks.
This trip is specifically catered to the Advanced divers and above that has good buoyancy skills,  experience in wreck diving and cold water conditions including possible; current, swell, kelp, limited visibility and deeper depths. The wrecks visited are unique and interesting and inherently have more hazards and may not necessarily have the best dive conditions. Most importantly, good buoyancy control is needed and surface signal tubes are always recommended.
Trip Details
Where: Palawan & Avalon wrecks
Depart from: Ports of Call, San Pedro
When: Saturday, August 12, 2017
Time: boarding at 6:00 am and departing at 7:00 am
Cost:$155.00 includes, 3 dives, lunch, snacks & air
Pay Online–click here to pay
For those that may not know the Asante is the old Sea Bass but with all the new improvements it is really totally a new boat. The owners, Gary Jackson and Kevin Bell have repowered it with new efficient engines and transmissions, new generator and compressor not to mention a whole bunch of other things that you will notice because they will make your trip on the Asante that much better.
They specialize in trips to the local wrecks, reefs, oil rigs and Catalina/Farnsworth. They offer limited loads to insure you have all the room you need for you and your toys such as rebreathers, doubles and scooters.  The Asante is perfect for smaller groups from open water to wreck and technical diving.  Key points to remember is that they are fast.  You will have just as much time at the dive sites and less time getting there and with a smaller group you are sure to have an EXCELLENT time on the Asnate.
All trips are scheduled for 3 dives and include continental breakfast, lunch, snacks, soft drinks and air fills.
At Asante Charters the customer always comes first, and we constantly strive to exceed your expectations!  With our wide range of products and services, you're sure to find exactly what you've been looking for.
The Asante is a 40 foot Coast Guard Certified vessel, powered by twin diesels engines.  With a cruising speed of 18-20 knots, they can get you to the dive site quickly and have you home in time for dinner! The Asante is certified for 30 people on board, however they limit the loads for dive charters to 12 divers.  They proudly offer High Pressure fills (3200) of both air and Nitrox. Nitrox fills are available for an additional charge of $15.00 per fill.
After your dive you will find a fresh water shower head for rinsing down your gear as well as yourself.  The deck is covered to protect you from the sun and there is plenty of seating with indoor seating for 6 inside if needed. For the photographers they have a fair sized table for camera equip including a rinse bucket.  Hunters are also welcome and typically they will stack guns up against the bulkhead. There isn't a bait well and usually game is stored in individual game bags.
The Asante is located in San Pedro, Ports O'Call at Berth 75 Nagoya Way, San Pedro, CA 90731. It is easy to find with free, close, convenient parking.
To sign up and pay for the trip or if you have any questions, please contact Ken at
info@channelislandsdiveadventures.com or call (805) 469-7288