Come join CIDA for A full day of wet and wild fun! The 1 day Lower Kern trips are filled with plenty of class II and III rapids that make for a really fun group or family-oriented day. Lower Kern trips are nice, long, continuous white water river trips and the 1 day Lower Kern is 8-10 miles.
Be ready to relax, get wet and soak up the sun drenched rapids. This is a perfect river trip for friends of Channel Islands Dive Adventures to have an awesome getaway and meet new dive buddies all at the same time. You will enjoy a freshly prepared deli-style lunch on a shady bank of the river and all the sights and sounds of the beautiful Lower Kern River canyon. Minimum Age is 9 – 10 so this is also an ideal trip to bring the family!
See more trip information-click here
Trip Details
Where: MRA 1 day Lower Kern River, Class III rafting trip
Depart from: MRA campground 15775 Sierra Way, Kernville, CA
When: Saturday, June 17, 2017 (Father's day weekend)
Time: 8:30 am to 3:00 pm
Cost: $170.00 and includes guides, quick lessons, lunch & drinks
Pay Online–click here to pay
About MRA
Mountain & River Adventures (MRA) opened on April 1, 1989. With only three boats, a handful of guides and an old yellow van to shuttle customers, the dream began. In 1995 Mountain & River Adventures expanded its operation by offering camping and meals, which include a more full-service adventure menu, to guests. Another expansion in 2006 opened up the entire stretch of the Kern River to MRA.  MRA is committed to helping maintain and improve the outstanding qualities of the natural environment along the Kern River and within all of our operating areas.
Raft trips are not only fun and exciting, but they are also a chance to learn about and enjoy the great outdoors and the breathtaking beauty of the area.  MRA guides will include information and history about the area and river etiquette while paddling down the river.
Camping
Lower Kern – 1 Day class III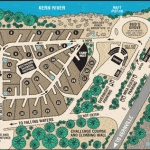 For those wanting to camp MRA's Kern River campground is a fully equipped campground with 34 camp sites, deluxe bathrooms, hot showers, drinking water, picnic tables, fire pits, and group gathering area. Located along the banks of the Kern River, enjoy immediate river access for fishing, horseshoe pits and hammocks to relax in after a great day of adventure.
The campground is located just 2.5 miles north of Kernville and is also the check-in area for the rafting trips. MRA's Kern River campground is one of the more popular destinations in Kern County, so reserve your spot early. Call them at (800) 861-6553 to reserve Kern River camp site today. Cost is $50.00 per night for up to 6 people, one vehicle per site and nothing bigger than a standard car or truck. If you have a larger rig there are other nice campgrounds in the area and for those that like a hotel there are plenty of options close by. Ken from CIDA already has a site reserved at the MRA campground for Friday & Saturday nights, leaving on Sunday: dates-6/16-17 & 6/17-17. Come join us and LETS PARTY!
To sign up and pay for the trip or if you have any questions, please contact Ken at
info@channelislandsdiveadventures.com or call (805) 469-7288