Legendary diver Jacques Cousteau described the Sea of Cortez as the "world's aquarium" and the "Galapagos of North America." The Sea of Cortez, also known as the Gulf of California, is a 1,126 km stretch of water sheltered from the Pacific Ocean by the Baja peninsula. The Sea of Cortez is home to sea lions, whale sharks,
manta and mobula rays, dolphins, huge schools of fish and some fascinating macro life. It is one of the easiest "big animal" destinations to reach and enjoy.
Come join CIDA and Ken Kollwitz on this fun & close liveaboard trip to the Sea of Cortez and make new friends for other traveling adventures! 
Cost
$2495.00 for a standard stateroom
Price based on double occupancy
Deposit and important dates
What is included?
7 night's accommodations in a stateroom
All diving, tanks & weights-up to 4 guided dives per day
All meals & drinks including domestic beer and wine
Port fees & 16% Mexican tax
Group pre party
Hosted trip
What is not included?
National marine park fee ($28)
Hyperbaric chamber fee ($15)
Fuel surcharge-cost is $100.00 and only if fuel prices skyrocket
Nitrox-cost is $120.00
Airfare and transfers to boat-You can either meet the boat in Puerto Penasco, Mexcio or pay a shuttle fee of $125 per person for roundtrip transportation from/to Phoenix, Arizona
Tips & gratuities
The Itinerary
To get to the boat you can fly in and out of Phoenix, Arizona, which is the closest international airport. You should fly in on Saturday morning (Sept. 2nd) and
arrive before 11 am. A shuttle will arrive for pick-up at the airport at 12 pm. The shuttle ride is approximately 4 hours to the boat and costs $125 round-trip (paid directly to shuttle driver). Disembarkation is Saturday at 7:00 am. For returning flights, book anytime after 2 pm on Sept. 9th.
With clear, deep waters, abundant sea life, golden sandy beaches and inspiring vistas, the Sea of Cortez – known as the Gulf of California – is a breathtaking destination for scuba diving, snorkeling, sailing, boating, and exploring diverse marine creatures. Legendary diver Jacques Cousteau described the Sea of Cortez as the "world's aquarium". While on the Rocio Del Mar they will make their way to many different dive sites and if you wish you will get the chance to kayak and hike and explore remote uninhabited islets. The whole week will be all about having fun!
*Here is more info about the trip
Rocio Del Mar
The Rocio Del Mar is 110 feet in length and the beam is 25 feet, accommodating 20 divers. There are 10 cabins, 2 cabins with full beds and a twin bunk; 2 cabins with double beds; and 6 cabins with 2 separate twin beds. All cabins have carpeting and air conditioning, a
private bathroom and shower. There are room length windows with privacy curtains and convenient gear and clothes storage drawers beneath the beds. There are two staterooms on the second deck behind the bridge on the port and starboard side. Each features a full size lower bed and a single size bed on top with adjustable reading lights.
There is plenty of space to relax during the surface intervals, including a salon, covered sitting area, and a covered sun deck. The spacious dining area is in the lower forward part of the boat to minimize any sense of movement during meals. Wet gear storage is available on the diving deck, so there is no need to lug gear or clutter your stateroom with it.
*Check out the virtual ship tour here
The Diving
The Sea of Cortez is very diverse and has as vast amount of nudibranchs, blennys, jawfish, a variety of rays and guitarfish, schools of fish, eels, octopus, sea horses, frogfish, Mexican horn sharks, and the list goes on and on. There could also be a lot of whale activity on the trip. They consistently see pilot fin and sperm whales on the Sea of Cortez trips. On Friday the last day of diving they spend it with the whale
sharks at Bahia de Los Angeles and by 3:00 p.m. they start motoring back to Puerto Peñasco. Divers enjoy 3 – 4 dives per day and 2 night dives.
All of the trips have three dive masters on board to lead dives and assist divers. They will divide everyone into 3 groups, one dive master per group. They also have two zodiac drivers vigilantly watching for bubbles and retrieving divers upon surfacing.
Who is this trip for?
This trip is best suited for all level divers and a great choice for divers wanting to sharpen their diving skills for more advanced trips. The dive sites visited have something for everyone. Good buoyancy control and surface signal tubes are always recommended.
Trip Insurance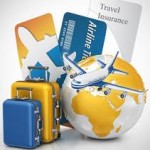 Channel Islands Dive Adventures urges you to consider purchasing travel insurance for your trip. In order to maintain our reasonable rate & high level of service, we do not automatically insure your trip against the adverse effects of weather or other factors that are beyond our control. Your vacation represents a very large investment, and unforeseen circumstances such as injury or sickness, airline issues, and family emergencies can easily affect your ability to travel. Get all the info needed to sign-up for DAN or DiveAssure here!
Questions-Please contact Ken at (805) 469-7288 or email at info@channelislandsdiveadventures.com