Join CIDA for a FUN trip to Anacapa Island aboard the Peace dive boat
Anacapa Island has many excellent dive spots with lots to see. Visibility is usually very good and the sites always have something for everyone.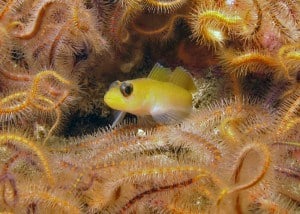 Trip Details
Where: Peace to Anacapa
Depart from: Ventura Harbor, Ventura
When: Saturday, Feb. 1, 2020
Time: boarding at 6:00 am Saturday, departing at 7:00 am  and approx. time back is 6:00 pm. NO Boarding the night before
Cost: $155.00 includes, 3 dives, food, drinks, air and reserved bunk Limited to 30 divers
New Boat Rules: Please read before signing up for the trip
ALL TRIPS are weather dependent
This trip is best suited for 
OW divers and above and a great choice for divers wanting to sharpen their diving skills for more advanced trips. The dive sites visited have something for everyone. Dive sites are to be determined by "BEST CONDITIONS" based on water visibility, tides, current, surge, swell and wind. Good buoyancy control and surface signal tubes are always recommended
Trip Highlights
Most dives around Anacapa are next to the island in depths from a few feet to about 60 feet. Anacapa has lots of rocky reefs and plenty of kelp forests to go with it. On the reefs you will find many varieties of fish including kelp bass, sheepshead and Garibaldi. It is not unusual to spot sea lions, seals, lobster, bat rays, horn sharks, moray eels, and occasionally giant black sea bass. The more you look the more you see!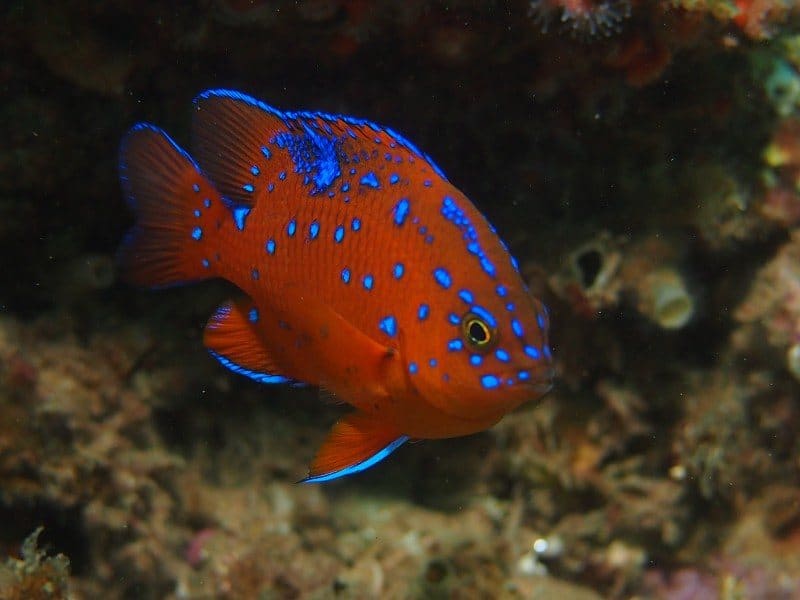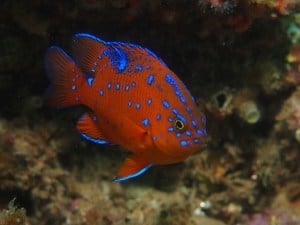 For someone who has never dived in a kelp forest, this can be quite spectacular. It gives you the sense of being in an underwater forest and the sun rays shining through the kelp combined with curious sea lions darting about can make for some breathtaking moments. Visibility at the sites could be 20'-60'.
The Boat
The Peace is widely known as a first class dive boat ideal for single and multi-day trips to the Channel Islands and beyond. The Captain and crew are all dive-masters and DAN oxygen providers. The Peace is 65 'x 22' and has single and double bunks that sleep 32. All bunks have privacy curtains, lights, pillows and blankets. There are 2 heads with showers along with an outdoor fresh water shower. Read more about the Peace HERE.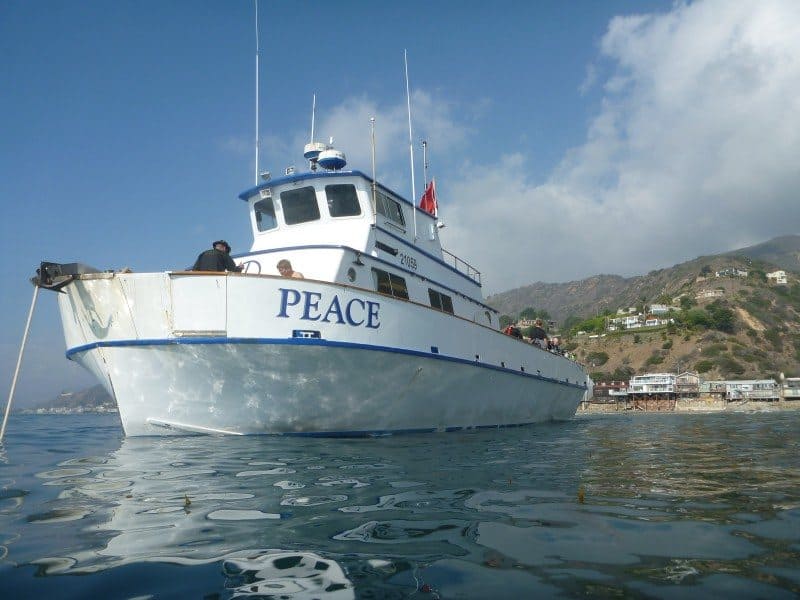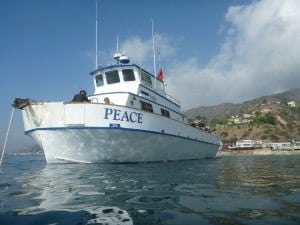 If you have any questions, please contact Ken at
info@channelislandsdiveadventures.com or call (805) 469-7288