Bonaire is ALWAYS receiving top honors in the Scuba Diving Magazine's Readers' Choice Awards for quite a number of Categories and it is easy to see why once you have been there! An unhurried, unspoiled natural paradise offering spectacular sunsets, gentle breezes and crystal clear, turquoise waters. Buddy Dive is a resort where you can DIVE DIVE DIVE, take part in a multitude of activities or just sit back, relax and enjoy the atmosphere.
Sounds like a FUN place to go doesn't it? So why not join us! This is our 4th trip back to Bonaire and 3rd back to Buddy Dive. Currently CIDA has 4 two bedroom and 3 one bedroom apartments reserved for a total of 20 people and this is a GREAT trip for non-divers.
Pricing
pricing starts at $1350.00 for divers and $995.00 for non-divers
pricing depends on type of room
single supplements available
Price is per person and is based on double occupancy
Deposit and important dates:
What is Included
8 nights accommodations
9 days rental vehicle (1 per room)
RT airport transfers
Daily buffet breakfast
Free Wifi
6 boat dives & 7 days of unlimited air fills for shore diving
Free Nitrox upgrade
Mangers rum punch party
Government taxes
Pre-trip group get together
What is not included
Airfare
Extra activities
Trip insurance
Any tips
Marine Park fee
The Itinerary
Probably take a red eye flight so we can be at Buddy Dive early afternoon on Saturday, February 17th. Check in, get a COLD drink, take care of paperwork, get group briefing and go diving if you wish. We will have our 1 boat dive for the day set up in the mornings after breakfast with the rest of the day free to shore dive or explore. The shore diving is very easy with LOTS of excellent sites. Have FUN during the week, make new friends and fly out morning of Sunday, February 25th.
The Resort
Buddy Dive is located on the waterfront north of town, just a couple of steps from the crystal clear ocean and its many dive sites. The resort has eleven buildings with spacious studios, one, two and three bedroom apartments, a complete dive center, two swimming
pools, two restaurants, vehicle rental and the famous drive-thru fill station. Built with active people in mind, Buddy's knows exactly what is needed to make guests comfortable both during their busy day of diving and exploring, and after.
 The accommodations
Each apartment is fully equipped with kitchens including microwaves, stoves and refrigerators as well as having furnished living areas with cable TV and phone. There is also free wireless internet around the entire resort. Each room is air-
conditioned with two singles or one double bed and large private balconies or patios. There is also daily housekeeping services with free use of beach towels. No unit is more than a few steps away from one of the 2 swimming pools, seaside pool bar, dive shop and excellent shore diving on the house reef.
Area Restaurants & Supplies
If you don't want to venture far Buddy Dive has a poolside bar and two restaurants in case you decide to not cook otherwise there are lots of good choices for restaurants not far from Buddy Dive. In town there are several grocery stores where you can get plenty of supplies in case you would like to do some cooking or take your lunch for some of the excellent shore diving we will be doing.
The Diving
With as many as 60 officially listed dive sites on Bonaire and another 20 dive sites on Klein Bonaire, the dive operation at Buddy Dive Resort is geared up for you to make the most out of your dive vacation. With a fleet of custom dive boats and a well stocked 'Drive Thru' offering air and nitrox tanks, every divers needs can be satisfied. To help them keep their reef environment healthy for many years to come, they do encourage all divers traveling to Bonaire to familiarize themselves with the Marine Park Regulations prior to their visit.
See Bonaire dive sites and map here!
Thanks to the Bonaire National Marine Park that was established in 1979 there is still an abundance of marine life. The Park starts at the high water mark and extends to 200 ft  of depth and it covers an area of 6672 acres. You can really see the difference when diving someplace that didn't think of establishing a marine park as early as they did in Bonaire and this is probably why so many people continue to go back to Bonaire and 1 main reason they keep winning top honors in warm water destinations!
On average, Bonaire's visibility exceeds 100 feet and their average water temperature is 80 degrees. The fringing reef begins close to the shore, usually a short 30 foot swim or less, making Bonaire world renowned for its ease of shore diving. Bonaire is great for any level diver and with calm waters, reefs that run parallel to shore, and minimal currents you won't find any easier diving than in Bonaire
There are plenty of boat dives scheduled each day to Klein Bonaire and sites around the mainland of Bonaire in case you wish to add extra boat dives plus you won't want to miss out on the guided night dives to the Salt Pier or Town Pier, which have become a Mecca for photographers. If that isn't enough the shore dives at the house reef are awesome and only steps away from your room!
Buddy also has a full service dive center with a complete inventory of rental gear available and for the photographers there is the photo & video shop on site where you can get plenty of help to bring home some nice memories.
 Activities
There is plenty to do on Bonaire when not diving  such as snorkeling the mangroves, kayaking, windsurfing, mountain biking, cave exploration, a trip to the Washington Slagbaai National Park or just some good old rest & relaxation by the pool or pool bar. As you can see this trip is perfect for anyone!
Who is this trip for?
This trip is best suited for all level divers and a great choice for divers wanting to sharpen their diving skills for more advanced trips. The dive sites visited have something for everyone. Good buoyancy control and surface signal tubes are always recommended.
Trip Insurance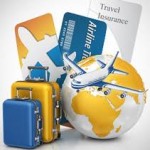 Channel Islands Dive Adventures urges you to consider purchasing travel insurance for your trip. In order to maintain our reasonable rate & high level of service, we do not automatically insure your trip against the adverse effects of weather or other factors that are beyond our control. Your vacation represents a very large investment, and unforeseen circumstances such as injury or sickness, airline issues, and family emergencies can easily affect your ability to travel. Get all the info needed to sign-up for DAN or DiveAssure here!
If you have any questions about this trip please contact Ken at (805) 469-7288 or email ken@channelislandsdiveadventures.com