Diving British Columbia is AWESOME and it has some of the best cold water diving you will find.
This is CIDA's 7th trip back to Vancouver Island, B.C. and it sure will NOT be the last!
Why is diving Vancouver Island so HOT? This is why-wolf eels, wrecks, deep vertical walls, large metridums, ton's of small inveterate life, giant pacific octopus, lot's of colorful fish and much more. Add the topside beauty and it is hard to beat!
Cost:
Cost is $1700.00 for divers
Price is per person based on double occupancy
Contact us for single supplement and non-diver prices
Deposit and important dates:
What is Included:
3 nights accommodations in kitchen suites at Buccaneer Inn, Nanaimo
5 nights accommodations at Comfort Inn & Suites, Campbell River
Daily hot breakfast at Comfort Inn & Suites, Campbell River
Free WiFi at both places
All boat dives-two in Nanaimo (5 dives) and 4 in Campbell River (8 dives)
 Tanks & weights included (AL 80's)
Pre-trip group get together
What is not Included:
Airfare
Car rental
Meals
Nitrox-$12.00 CDN per fill
Extra activities
Trip insurance
Gratuities
The Itinerary
We have a busy dive schedule planned for this trip with LOTS of ADVANCED diving along with some free time for sightseeing, whale & Orca watching, hiking and more. Vancouver Island in the summer is a playground of unlimited outdoor activities.
Arrive Nanaimo Saturday afternoon, June 22nd and check into the Buccaneer Inn where we will stay till Tuesday morning. The diving will be through Sundown Diving a short distance from the Buccaneer Inn. Scheduled is a 2 tank dive on Sunday and a 3 tank dive on Monday with plans to dive the Saskatchewan, Cape Breton and Rivtow Lion plus Snake Island Wall and Clarke Rock.
Tuesday morning we will check out of the Buccaneer Inn and drive about 1.5 hours north to Campbell staying at the Comfort Inn & Suites till we depart on Sunday morning. Diving will be through Pacific Pro Dive with a 2 tank boat dive each day leaving us plenty of time to see the area. We do plan to take one of those afternoons to go whale & Orca watching. Three of the days diving will be out of Campbell River and one day will be out of Courtenay diving some wrecks, walls, reefs and probably a sea lions.
A big part of traveling to Vancouver Island is the adventure of getting there and seeing how beautiful it is. Getting from point A to point B should not be the most important thing on your list. There are several ways to travel to Nanaimo and is not difficult but does require some logistics because of the different towns you can fly into and the ferries required to travel from the mainland to the island. It will all depend on how much time you have and what you hope to see. Ken will be HAPPY to help you with this and offer suggestions on travel to and from Nanaimo.
The accommodations
The Buccaneer Inn is a family owned and operated motel that is both cozy and quaint and in an excellent location across from Newcastle Channel, the Harbourside Walkway in Nanaimo and less then 5 minutes from the ferry dock. The owners Dave and Marlene have owned the hotel since 1996 and have made many changes along the way. We have stayed at the Buccaneer a number of times over the years and can tell you it is a diver FRIENDLY hotel.
They have a dive gear rinse area, indoor heated to store gear, BBQ's, rooms are clean, free WiFi, smoke free property, convient location to most everything you will need including the the Sundown Diving shop and boat we will be using for our stay in Nanaimo.
The Comfort Inn and Suites in Campbell River is a very new looking West Coast style hotel located on the waterfront in downtown Campbell River and it is only a little over 1 mile away from the Pacific Pro Dive shop we will be using. The hotel is in a perfect location with beautiful rooms and close to everything.
It is 100% smoke free and offers free hot breakfast in the mornings. All the rooms come with free Wi-Fi, flat-screen HDTV, fridge, microwave and coffee maker. They also have a complimentary business center, indoor hot tub and pool, fitness center, free parking, laundry service and more.
The Campbell River area has so much to do and you will want to return. Click here to see what the area is all about.
The Dive Shop
Sundown Diving will be taking care of things for us while diving in Nanaimo. They are a small shop with an excellent reputation and they are very close to the Buccaneer Inn making life simple for us while on vacation. We will have our own boat for our group and the dive sites selected for this trip are some of the best. You can read about the sites HERE.
Pacific Pro Dive is full service shop with sales, service, dive boats and other adventure tours like grizzly bear and whale watching trips. It will be an excellent choice for the major part of our trip. They have two shops with the other not far away in the town of Courtenay which we will dive out of for one of our dive days. They are located a short distance from their boats in the Discovery Harbor Shopping Center making travel for us very easy.
Our trips out of Campbell River will be aboard the Pacific Seeker. It was custom built to explore the BC coast and is fully equipped with a comfy large heated cabin and on board washroom.
The Diving
The diving is awesome and after 6 trips there is still much more to see and do. If you have ever been to Yosemite Valley just think if it were filled with water and the granite vertical walls had ledges with large lingcod, colorful fish, TON'S of invertebrates along the walls, some giant pacific octopus, wolfeels, lion mane jelly fish out in the water and much more.
Now after your dive you come up and are in the forest with the tree branches hanging out into the water with bald eagles flying around. Water temperature in summer could be 48-52 so not much different then Monterey or San Miguel and visibility can vary from 20′-60′ plus. Sounds like a dream but it is not!
That is just the reef and wall diving but there is more. We will be diving a number of wrecks and this video will give you a good idea of what to expect.
Who is this trip for?
This trip is best suited for Advanced cold water divers or above with good buoyancy control and a good level of fitness. Most all dives will be wreck and drift dives. The dive sites could change based on the weather. Surface signal tubes are required and dive accident insurance and trip insurance is highly recommended!
Trip Insurance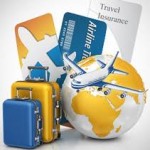 Channel Islands Dive Adventures urges you to consider purchasing travel insurance for your trip. In order to maintain our reasonable rate & high level of service, we do not automatically insure your trip against the adverse effects of weather or other factors that are beyond our control. Your vacation represents a very large investment, and unforeseen circumstances such as injury or sickness, airline issues, and family emergencies can easily affect your ability to travel. Get all the info needed to sign-up for DAN or DiveAssure here!
If you have any questions about this trip please contact Ken at (805) 469-7288 or email ken@channelislandsdiveadventures.com