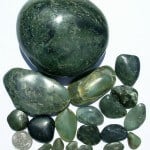 Would you like the chance to find some Jade, do some beach-combing, have fun and maybe do some diving? Maybe camping at a beautiful quiet campground away from everything is what you're looking for, if so then this outing is for you. Ken at Channel Islands Dive Adventures has planned these trips many times before for a local dive club he has been in for about 25 years and they were always so much fun he has decided to finally plan one for CIDA.
This trip is scheduled for August 15th-19th (Thurs.-Mon.). We will be camping at Plaskett Creek (National Forest). Plaskett Creek is about 1 hour North of San Simeon and is across the highway from Jade Cove and Sand Dollar Beach. The campground is very nice with lots of shade, grass, flush toilets, and running water. There are NO showers. The nearest services are in Gorda about 15 minutes south of the campground. There you will find a general store with gas, food and gifts but it is expensive so best to go there only for an emergency like getting ice cream.
Plaskett Creek Campground offers a beautiful location giving visitors access to a variety of outdoor activities, including water play and exploration of the surrounding hills and forests. The family-friendly campground offers comfortably equipped sites, allowing anyone to enjoy a relaxing stay in the Los Padres National Forest. If you wish not to camp there are other hotel choices within 1 hour of Jade Cove.
All campsites are by reservation only 6 months in advance at a cost of $35.00 per night. The campground fills fast so reserve your site ASAP starting early February 2019. You can reserve online at www.recreation.gov . Ken is going to try for a site along the road past site #13 . The sites along the road next to the mountains have lots of grass plus some are VERY large and private. You can have up to 6-8 people and 2 vehicles on each site. Reservations includes 1 vehicle and additional vehicles are $10.00 per night. Trailers, tents trailers, campers and small motor homes are allowed. We will plan on a potluck on Sat. night so bring something to share if you would like to participate. There is usually more food then we can eat and it's always GOOD.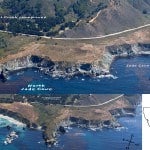 The coast close to Plaskett Creek is great for beach-combing and diving, if weather permits. For diving, we will be diving Jade Cove, about ¼ mile South of the campsite. The access to the cove from the highway is partially strenuous, but very much worth it (just take it slow). There is a dirt trail/path that zig zags down leading down to Jade Cove,
where hopefully we will find some nice pieces of Jade. Even beach-combing here can produce some nice pieces of Jade and at any rate it is just a beautiful place to be. There are no air fill locations nearby so you must come prepared if you wish to dive. If you do not want to dive bring some snorkeling gear or just sift through the rocks on shore.
These trips have always been a FUN outing whether you dive or not and a great way to get to know and make new friends. Come join us and have a great time.
Contact Ken for more information at ken@channelislandsdiveadventures or call 805 469-7288.
                    Pictures from our Jade Cove trip in Sept. 2017 and August 2018