Channel Islands Dive Adventures Scuba Dive Vacations
If you haven't traveled with a hosted group before then don't wait any longer and sign-up for one of Channel Islands Dive Adventures trips. We take pride in making it easy for you!
Why CIDA group trips?
We set everything up and take care of all the details
We have a host/tour guide on all trips to help make sure things go as planned
Traveling with a group can be quite fun
Meet everyone before the trip at pre trip parties
Have fun all over again at the after trip parties
Make new friends and dive buddies for life
Have the chance to see and go places you might normally not go to
Let your hair down and enjoy yourself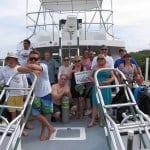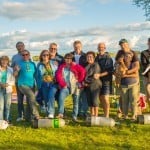 We LOVE group trips! We arrange and host trips to warm water diving locations all over the world as well as cold water trips to Canada and dive trips within the United States staying at land based dive resorts or liveaboards which is our favorite. We also setup side trips and always like when non-divers can join us. 
---
Palau-Palau Aggressor-Feb. 17-24, 2019
Palau is recognized by divers as being among the best in the world. There is not one main attraction in Palau – it has everything: big schools of fish, lots of sharks, healthy reefs, World War II wrecks and history, and the world-famous Jellyfish Lake and Blue Corner.
7 days aboard the Palau Aggressor and priced at $3595.00 
---
British Columbia-Nanaimo & Campbell River-June 22-30, 2019
Diving British Columbia is AWESOME and it has some of the best cold water diving you will find. This is CIDA's 7th trip back to Vancouver Island, B.C. and it sure will NOT be the last! Why is diving Vancouver Island so HOT? Because of wolf eels, wrecks, deep vertical walls, large metridums, ton's of small inveterate life, giant pacific octopus, lot's of colorful fish and much more.                                   
9 days priced at $1700.00
---
1000 Islands Adventure-Brockville, Ontario, Canada-late Aug. 2019
Brockville and the 1000 Islands region has gained critical acclaim as being the "World's Best Fresh Water Scuba Diving" destination. You just can't find a more awesome place to dive century old shipwrecks with the chance to see artifacts that are scattered along the river bottom plus some cool bottle hunting/collecting (not on the wrecks)
9 days-details still being worked out
---
Coron, Philippines-Atlantis Azores-February 13-22, 2020
If you like warm tropical water, BEAUTIFUL reefs and WW ll wrecks then this trip is for you. We will be diving Apo Reef (often referred to by many as a "mini-Tubbataha") and the Coron area for wrecks aboard the Azores liveaboard dive boat based out of Puerto Galera.
9 day trip Atlantis resort & Azores liveboard priced at $4495.00
---
Roatan-Roatan Aggressor-July 18-25, 2020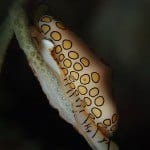 CIDA has been to Roatan three times and Utila once and having the chance to do it all on one trip plus Cayos Cochinos and Seamounts sounded very exciting.  With the diving so different in each area you can't go wrong. Beautiful reefs, wrecks, walls and seamounds along with the chance to do 27 dives we just had to do this trip!
7 day livaboard trip starting at $3000.00
---
Land based versus liveaboard travel-how does the higher cost of a liveaboard vs land based dive resort compare?
Land based trips are nice and can be lots of fun. CIDA has been to many land based dive resorts and a typical package might include some or all meals along with 2-3 dives then the bar bill and extra dives all cost more plus at the end of the trip it all adds up. Most of the time you need to be back for scheduled meals which seem to make the dive sites all close by or you miss meals. In our opinion the diving sometimes suffers from this. Sure you do get to be on land and do some land activities which is always fun and interesting and a land based resort is great for non-divers and people who get motion sickness but it isn't always the best option for a dive trip.
Sooner or later you will want more and that is where the liveboard trips come in. On the live aboard you have the ability to travel in style and walk out your room to the dive deck and dive some of the best places you can without long rides from a land based resort making or
worrying about missing any meals. Awesome night dives on a live-aboard are the norm and afterwards the steward might be bringing you a hot chocolate with some rum in it and then another staff member is handing you a hot towel to dry off with. All meals are excellent and even the captain is serving you some nights as well as the other staff. All the staff on board a liveaboard pride themselves with making sure you have the best time ever. If the weather gets bad you can travel someplace else to get some good diving in instead of being land
locked which is always a possibility with today's weather patterns. Want to learn something new like nitrox or get better with your pictures-no problem because there is always help close by. Of course you went on that live-aboard trip to dive and with 4 day dives (sometimes more) and a night dive every day you will get in all the diving your body can handle. Bar bills you can forget because wine & beer is all part of the trip and if you brought that bottle or two of something special then you can enjoy even more at no cost. Now I will agree the rooms are a bit smaller but then who really needs to be in them while on a dive vacation after all we are there to DIVE.
Any questions? Please call Ken at (805) 469-7288 or email ken@channelislandsdiveadventures.com