Join CIDA aboard the Atlantis Azores on their latest and MOST exciting itinerary to the sunken World War II wrecks of Coron Bay and the BEAUTIFUL sights of Apo Reef.
Apo Reef (often referred to by many as a "mini-Tubbataha") has some of the finest coral reefs in Asia and along with the Twenty four Japanese ships that were sunk in Coron Bay in September 1944 we will have the opportunity for an outstanding trip!
Pricing
Deluxe stateroom $4495.00 (We have a 1/2 charter for 8 people)
Price is per person and is based on double occupancy
Deposit and important dates:
What is Included
2 nights at the Atlantis Puerto Galera resort
1 day diving at Atlantis Puerto Galera
7 night's accommodations aboard the Atlantis Azores liveaboard dive boat
All meals & some drinks at resort and liveboard
Round trip transfer from Manila airport to resort and boat
Tanks & weights
Pre-trip group get together
Hosted trip
What is not included
Airfare to Manila
Extra activities
Trip insurance
Any tips & gratuities
Port fee/Tourist tax-$5.00**
Marine Park fee-$24.00 per day**
Departure tax of $20.00**
Nitrox-$30.00 per day**
** All prices subject to change
The Itinerary
Get ourselves to Manila airport and the Atlantis resort will do the rest with their special travel service.
Travel to Puerto Galera (Coron, Apo Reef and Anilao Charters): These charters go in and out of Atlantis Puerto Galera. Travel to Atlantis Puerto Galera from Manila is a 3 -3 ½ hour van and boat transfer. Departure time is 7 pm.
The charter will start with the UNESCO World Heritage site of Apo Reef. A full days diving will take place here exploring some of the finest coral reefs in Asia. Expect to see white tip sharks, spotted eagle rays, hawksbill turtles, bump head parrot fish and sea snakes.
The Azores will steam down to Coron Bay and the next 3 days will be spent diving on the historical Japanese fleet which was sunk by the American Navy during the Second World War. Task Force 38 lead by Admiral William F. Halsey destroyed 24 ships which were anchored in Coron Bay on the 24th September 1944.
During our time in Coron we will explore world famous wrecks like the sea plane tender, Akitsushima, and the Irako. After being down on the bottom for over 70 years, the coral growth and marine life on the wrecks in truly outstanding.
Once our wreck adventure is complete the boat will travel back to Apo Reef for some more breath taking dives. We will be on the lookout for many pelagic species such as grey reef sharks, manta rays and huge schools of barracuda. With over 500 species of coral and 300 species of fish Apo Reef will make your wildest diving dreams come true.
Atlantis Azores latest exciting itinerary is to the sunken World War II wrecks of Coron Bay via Apo Reef. A typical charter starts with two days of exploring the 34 mile long reef system of Apo Reef, often referred to by many as a "mini-Tubbataha".
Twenty four Japanese ships were sunk in Coron Bay on September 24, 1944 by the US Navy; you will have an opportunity to dive the best of these during our time there taking in both the unique history of the area and the amazing amount of fish and coral life that now cover the wrecks.
*More on the schedule and itinerary-HERE
Dive Day Schedule
Day 1 & 2 – Apo Reef
Day 3 & 4 – Coron Wrecks
Day 5 – Nanshin Maru & Dimipac Island
Day 6 – Kyokuszan Maru
The Atlantis Azores
The Azores has set new standards in liveaboard diving in the Philippines and with several different itineraries you can see much more of the Philippines then by staying at a land based resort. The Azores was built in 1989 and refitted in 2012 & 2015 to make it the best ever.
The Azores is 107′ long by 18′ wide, cruises at around 8 knots and with a range of 2500 nautical miles she can travel to the best of dive sites including the wrecks of Coron. She has 8 cabins for a total of 16 passengers and with her crew of 6 plus we are sure to be pampered. Seven of the cabins are deluxe staterooms with double and single bunk-style berths, ensuite lavatory, private head and shower, hairdryer and shower gel. All situated below deck and the Eighth cabin (Owner's suite) is located on the upper deck with double and single bunk-style berths. The suite is larger and has a desk, large picture windows and extensive storage space.
For dining the Azores keeps it tradition of serving the best food you will ever have on a dive vacation. They proudly adhere to the principle of only serving freshly prepared meals and snacks. The snack and drink bar is open all day – featuring a Keurig cup brewing center with multiple choices. All drinks on board including social servings of beer, wine and local rum are complimentary. You may also bring your own beverages with no corkage fee.
If you have time you can enjoy a wide selection of movies on the flat screen TV or sit back with a book or magazine from their library; an assortment of board games and cards is also available. Each evening you will be treated to either one of Atlantis' unique marine life presentations, a picture slide show, or a presentation on our next destination. Besides diving, you can improve your photography skills, snorkel or take land excursions during the trip. The Azores features a partially covered sun deck with chaise lounges, complete wet bar, hot tub, an assortment of sitting areas with tables and a large swim platform with warm freshwater showers. The Azores Boutique offers essential dive equipment such as signal tubes, whistles and flashlights, as well as logo t-shirts, caps and other souvenirs.
The spacious dive deck allows you to gear up in comfort. A roomy three-tier camera table is available for photographers along with a charging station. All divers have their own storage area for dive equipment and there are fresh, hot water showers on the back platform.
Most dives are done from two zodiac tender boats with a short ride to dives sites. Their dive team will ensure you get the best from every dive; charters include five dives a day (including night) and this is always subject to change.
Nitrox is available on all charters and Technical diving and Rebreather diving is possible if pre-arranged.
The Diving
Apo Reef is the largest coral reef in the Philippines with it spreading over an area of 34 square kilometres, making it the second largest connecting coral reef in the world. The clear blue waters Apo Reef are teeming with 285 species of colorful marine life, including tropical aquarium fish, snappers and the crevice-dwelling moray.
The Reef and the vast expansive waters around are protected areas in the Philippines, administered as the Apo Reef Natural Park (ARNP). The National Park is located 33 kilometres (approximately) off the coast of Sablayan in the Occidental Mindoro province.
The wrecks we will be diving in the Coron area are all within recreational diving limits and offer much too see. Coron is well blessed with a wide range of dive sites to suit all tastes and levels of experience, from shallow reefs to advanced wreck diving. Coron Bay is also known as "the poor man's Chuuk Lagoon"
While nothing can compare to Chuuk Lagoon, Coron Bay does have an excellent range of shipwrecks and is much easier to get too than Chuuk. Coron Bay offers a vast selection of WWII Japanese wrecks and premium coral reefs. The surrounding islands also offer some unique lake and cave dive opportunities as well
*To read more about the dive sites we will visit please click here.
Who is this trip for?
This trip is best suited for Advanced divers or above with experience in diving wrecks at depths of 60′-120′ ft deep. The wrecks visited are unique and interesting and inherently have more hazards. Most importantly, good buoyancy control is needed, surface signal tubes are required along with dive accident insurance and trip insurance is highly recommended!
Trip Insurance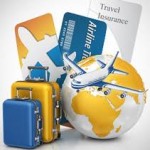 Channel Islands Dive Adventures urges you to consider purchasing travel insurance for your trip. In order to maintain our reasonable rate & high level of service, we do not automatically insure your trip against the adverse effects of weather or other factors that are beyond our control. Your vacation represents a very large investment, and unforeseen circumstances such as injury or sickness, airline issues, and family emergencies can easily affect your ability to travel. Get all the info needed to sign-up for DAN or DiveAssure here!
If you have any questions about this trip please contact Ken at (805) 469-7288 or email ken@channelislandsdiveadventures.com