Join Channel Islands Dive Adventures on one of our trips to Farnsworth Bank & West Catalina aboard the Magician Dive Boat
Farnsworth Bank and West Catalina are some of the best diving Catalina Island has to offer. Farnsworth  is a large offshore seamount known for it's beautiful purple hydrocoral. West Catalina has some fantastic dive sites with LOT'S of kelp, rocky terrain making and excellent visibility making this a day not to miss!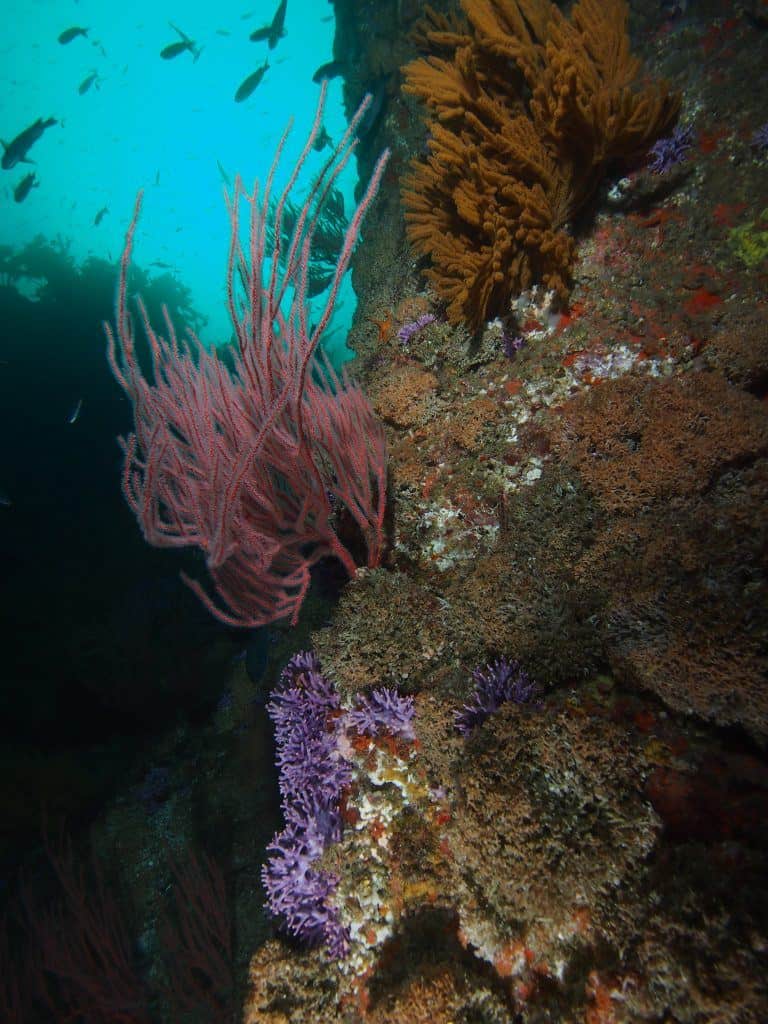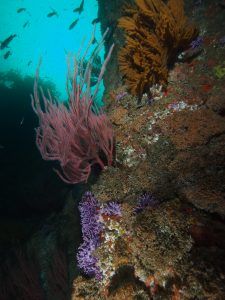 Trip Details
Where: Farnsworth & West Catalina
Depart from: 22nd Street Landing, San Pedro
When:Saturday, Jan. 18, 2020 OR Saturday, July 25, 2020 OR Sunday, Sept. 20, 2020
Time: Board at 5:00 am the day of the trip or between 8:00-9:45 pm the night before, depart at 6:00 am with us getting back about 7:00 pm.
The Magician can only accommodate 13 divers in the bunks for overnight sleeping.  To sleep on the boat the night before there will be an extra cost to cover the cost for the nightwatch person which is approx. $20.00 per person. Ken at CIDA will contact everyone about this before the trip.
Cost: $180.00 includes, 3 dives, food, drinks & air Limited to 20 divers
New Boat Rules: Please read before signing up for the trip
ALL TRIPS are weather dependent
This trip is best suited for 
Advanced divers and above that have experience in cold water conditions including; current, swell, possible limited visibility and deep water. Most importantly, good buoyancy control is needed and surface signal tubes are always recommended.
Trip Highlights
Farnsworth off Catalina Island is an ecological reserve where purple hydrocoral is protected. The only hunting allowed is for pelagic fish. The shallowest area is about 55′-60′ deep and most of the dive is like a wall dive. There are many crevices with some having moray eels in them and LOT'S of fish and kelp. The top area is large with much to explore. See video on Farnsworth Banks
Along with Farnsworth, the West end of Catalina and the backside of Catalina has some excellent dive sites and with all the kelp that is growing at them you just can't go wrong. Some possible sites we will visit are Cape Cortez, Eagles Nest, Wild West and more.
The Boat
The Magician dive boat has been a favorite of SoCal divers for years and has an excellent following. It is owned and operated by Captain Carl Mayhugh. Carl has continually improved the boat after buying the Magician in 2016. He and the crew does an excellent job and they know how to make customers happy!
There is no spearfishing allowed on the Magician. Read more about the Magician HERE.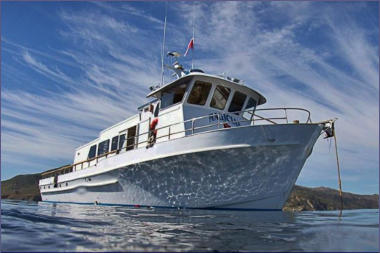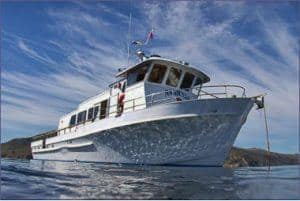 If you have any questions, please contact Ken at
info@channelislandsdiveadventures.com or call (805) 469-7288