Goliath Groupers, Turtles, Sharks, Wrecks, Reefs & Drift Diving-you will think you have gone to diver heaven on this AWESOME CIDA trip!
Jupiter Dive Center is located in northern Palm Beach County in Southeast Florida and offers some of the most diverse dives and big animal encounters around. Nearby reefs have an abundance of tropical and temperate water hard corals, sponges, and other marine species. You will create lasting memories while exploring new places with new friends all the while wanting more!
Pricing
Cost is $1750.00 for divers and $650.00 for non-divers
single supplement-$550.00
Price is per person and is based on double occupancy
Deposit and important dates:
What is Included
8 nights accommodations at Hampton Inn Jupiter
Daily buffet breakfast
Four 3 tank boat dives & two 2 tank boat dives (total 16 boat dives)
2 shore dives at the Blue Heron Bridge (surface float & dive flag included)
All tanks & nitrox (steel HP 100's)
Pre-trip group get together
What is not included
Airfare
Car rental
Meals
Extra activities
Trip insurance
Any tips
The Itinerary
We have a busy dive schedule for this trip with LOTS of ADVANCED diving! The plan is to fly into Palm Beach International airport on Sat., Sept. 1st and get setup with the Jupiter Dive Center, get checked into the hotel and get some supplies (food & ??) for the start of the week. From Sun. to Fri we have diving most all of the day as you can see with the dive schedule below.
Sun, Sept. 2nd-3 tank boat dive-Jupiter area
Mon, Sept. 3rd-3 tank boat dive-Jupiter area
Tues, Sept. 4th-3 tank boat dive-Jupiter area
Wed., Sept. 5th-2 tank boat dive-Palm Beach/Rivera area and Blue Heron bridge in late afternoon
Thru., Sept. 6th-2 tank boat dive-Palm Beach/Rivera area and Blue Heron bridge in late afternoon
Fri, Sept 7th-3 tank boat dive-Palm Beach/Rivera area
In Jupiter we will plan to dive the Wreck Trek (goliaths), Mg111 (goliaths), Tunnels (sharks & Goliaths), Deep Ledge (sharks), Area 51 beautiful with 20 feet of relieve, Captain Kurles (a favorite Dive), Loggerhead for Turtles, Scarface & Bonnies. We also will plan for the deep ledge and the wrecks on day 2 and/or 3. The deep ledge is 120′-130′ with all other dives between 60′-90′ feet. There are plenty of sites and it is possible we will do some twice. For our Palm Beach dives there are some wrecks & reefs but will know more on those as the trip gets closer. JDC will be working with another dive operator for our Palm Beach boat dives and dive sites still need to be figured out.
Saturday the 8th is free so we can off gas and check out the area or just relax after all the diving we did over the past week. Sunday the 9th we fly home!
The accommodations
Nice accommodations that are convenient to everything is key for a trip like this and the Hampton Inn Jupiter will fit our needs perfectly. It is located only 3 blocks from the beach and is very close to the Jupiter Dive center and still not a long drive to where we will board the boat for our Palm Beach dives or the Blue Heron Bridge. The Hampton Inn Jupiter has a business center, gym, guest laundry, free WiFi, free hot breakfast and spacious rooms.
If you decide to take a break you can visit the nearby Loggerhead Park and The Marinelife Center, where endangered sea turtles lumber ashore to lay their eggs. Check out John D. Macarthur Beach State Park, with its untainted shoreline and nature center or climb the 1860 Jupiter Inlet Lighthouse and enjoy the view over the ocean.
The Dive Shop
The Jupiter Dive Center (JDC) is a full service PADI 5 Star Center with an excellent reputation not to mention they have their own boats the Republic IV and Republic VII docked behind the shop which we will be using for our trip. They can also cater to Technical Divers and Rebreathers with the ability to do Oxygen fills, Tri Mix and custom blends. JDC has a state of the art service center and does all repairs on site.
To make our trip even better, JDC has a secure area behind the shop and next to the boat ramp where we can wash & rinse our gear and store it after our dive day.
The Diving
Much consideration of the tides and Goliath Grouper spawning time was used to plan this trip. The best Goliath Grouper spawning time is between mid August to mid September and diving the Blue Heron bridge is all about the tides. The week this trip is scheduled for fits perfectly into the timing of both!
Our goal for the trip is to see the spawning of the Goliath Groupers, dive & explore some of the cool wrecks in the Jupiter/Palm Beach area and to dive the world famous Blue Heron bridge that connects West Palm Beach to Singer Island.
Jupiter is considered the drift diving capital of Florida usually having a mild current (1 knot average) running parallel to the world class wrecks and reefs. Did you know ? The Florida Reef  is the only living coral barrier reef in the continental United States and it is the third largest coral barrier reef system in the world (after the Great Barrier Reef and Belize Barrier Reef). The reefs tend to be deeper at about 60′ to 90′ ft and with plenty to see such as Loggerhead turtles, Southern Rays, a variety of jacks and some shark activity at some of the sites. You will want to return for more!
The Blue Heron Bridge was chosen in 2013 as the best dive site in the world by PADI's Sport Diver magazine for good reasons… Its diversity of marine life and its easy accessibility are just two of the many important traits of this terrific dive site. The dive site is separated into two distinctive parts: the smaller bridge on the southeastern side, and the larger bridge on the southwestern side of Phil Foster Park.
The Blue Heron bridge is an easy shallow dive where you can easily do 90 minutes or more underwater. It is also a place where the tides will make or break your dive. The BEST time is high slack tide and for our trip this works perfectly after we are done with our 2 tank boat dive. The only REQUIREMENT to dive the bridge is to use a dive flag/float which is part of the package we have for this trip so no need to bring your own.
Who is this trip for?
This trip is best suited for Advanced divers or above with good buoyancy control and a good level of fitness. Most all dives will be drift dives with some on wrecks. The dive sites to be determined by "BEST CONDITIONS" based on the weather while we are there. Surface signal tubes are required and dive accident insurance and trip insurance is highly recommended!
Trip Insurance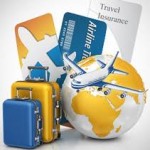 Channel Islands Dive Adventures urges you to consider purchasing travel insurance for your trip. In order to maintain our reasonable rate & high level of service, we do not automatically insure your trip against the adverse effects of weather or other factors that are beyond our control. Your vacation represents a very large investment, and unforeseen circumstances such as injury or sickness, airline issues, and family emergencies can easily affect your ability to travel. Get all the info needed to sign-up for DAN or DiveAssure here!
If you have any questions about this trip please contact Ken at (805) 469-7288 or email ken@channelislandsdiveadventures.com