Join CIDA on our Photo Trip to Santa Barbara Island with Andy and Allison Sallmon aboard the Peace dive boat
Diving at Santa Barbara Island is always a treat and the main reason most divers like to go there is because of the seals and sea lions at the Rookery but SBI has much more to offer than sea lions having fun.
The island is very diverse with kelp forests, caves, underwater arches, pinnacles and rocky reefs plus large extensive healthy kelp beds.  Along with all this spectacular underwater topography is a plethora of aquatic creatures such as bat rays, large schools of fish, gorgonians, lots of invertebrates, an occasional giant black sea bass sighting and large beautiful purple hydrocoral. There is truly something for everyone!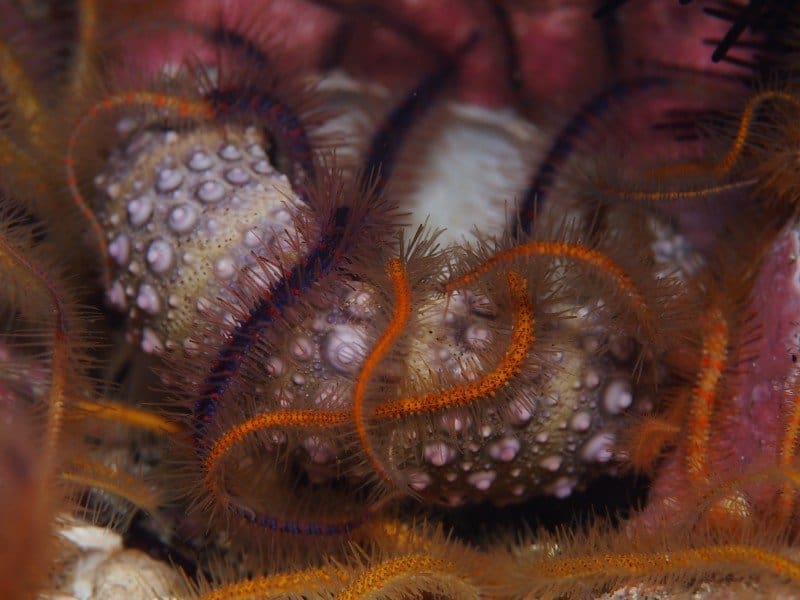 Trip Details
Where: Santa Barbara Island Photo trip with Andy Sallmon & Allison Vitsky Sallmon
Depart from: Ventura Harbor
When: Saturday/Sunday, Nov. 14-15, 2020
Time: Board on Friday night between 8:00-11:00 pm with the Peace departing at midnight
Cost: $550.00 includes lots of dives, 1 night dive, meals, air, reserved bunks, photo help from Andy & Allison plus a raffle  Limited to 18 divers
New Boat Rules: Please read before signing up for the trip
ALL TRIPS are weather dependent
This trip is best suited for
Advanced divers and above that have experience in cold water conditions with possible current, swell, kelp, limited visibility and deep water. Dive sites are to be determined by "BEST CONDITIONS" based on water visibility, tides, current, surge, swell and wind. Good buoyancy control and surface signal tubes are always recommended.
Trip Highlights
Andy Sallmon and Allison Vitsky Sallmon are a photography/writing team that has been working together since 2010. Andy's educational background in marine biology and Allison's in veterinary medicine provide a unique perspective on our oceans and the life they hold.  Individually, their work has been recognized in numerous international underwater and nature photography competitions, featured on the walls of aquariums and museums, and published in books and magazines on diving, nature, and photography. The two combined have over 50 years of recreational and technical diving experience with more than 10,000 dives all over the world.  However, their favorite place to dive is the rich, temperate water of their home state: California.  Andy and Allison live in San Diego.
See more of Andy's work at www.seait.com and Allison's work at www.avitsky.com
The Boat
The Peace is widely known as a first class dive boat ideal for single and multi-day trips to the Channel Islands and beyond. The Captain and crew are all dive-masters and DAN oxygen providers. The Peace is 65'x 22' and has single and double bunks that sleep 32. All bunks have privacy curtains, lights, pillows and blankets. There are 2 heads with showers along with an outdoor fresh water shower. Read more about the Peace HERE.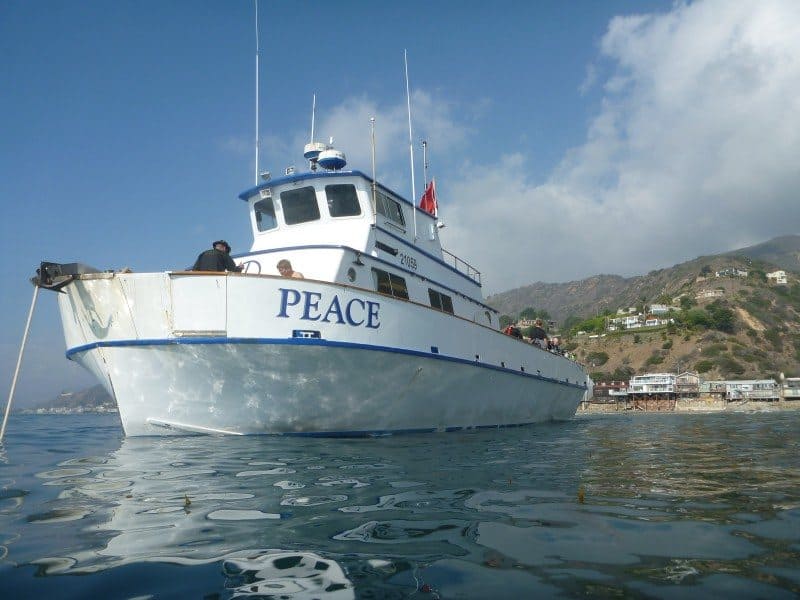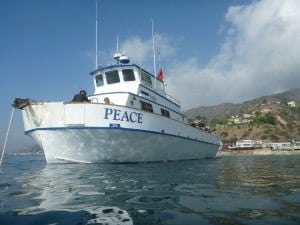 If you have any questions, please contact Ken at
info@channelislandsdiveadventures.com or call 805 469-7288