Home
The best solution
payday loans
Mission Statement
Channel Islands Dive Adventures mission is to offer well organized dive trips to unique and interesting destinations with a dive/travel guide present, to help foster new friendships with other like minded divers and above all to promote safe and fun diving. read more.
Come join CIDA on your next dive trip!
May Happenings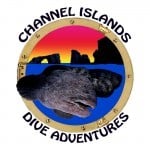 Hi Divers,
The summer dive season is upon us and if you haven't been diving and plan to this is a great time to make sure all your gear is checked out and in working order, that is if you haven't already done so. Make sure to not only check and get your regulator setups serviced
 if needed but also don't forget things like old straps that may break, computer batteries, fix and repair wetsuits and drysuits, check and clean dump valves in your BC and drysuits or anything else you might have been making a mental note of to fix, repair or change.Once all your gear is ready one of the best ways to get out and use it is to join CIDA on a dive trip. There are a few upcoming trips that have a wait list but there are still plenty others to pick from with space available. The next trip with space available is the May 19th
Catalina & the wreck of the Midnight Hour
trip and then another trip to
San Miguel on June 1st
.
Looking for a warm water trip that is out of the ordinary? If so, come join CIDA on an exciting trip to 
North Carolina
 for some excellent wreck and Megladon shark teeth diving on August 17-24, 2013. There are still 2 spots left!
If you're looking for a fun trip with fun people please consider a CIDA trip. Each trip seems to always have an excellent mix of people making for a great time out and the only rule CIDA has is to make sure we do the best so you have an awesome time!
Channel Islands Dive Adventures is always "Striving for Different Diving"
Keep Diving, Ken 
Kollwitz
Channel Islands Dive Adventures