Information About Channel Islands Dive Adventures
Mission Statement
Channel Islands Dive Adventures organizes and plans scuba trips on various dive boats with 4 main goals in mind. The 4 goals are to offer trips to specific unique dive destinations, to promote diver safety and offer reasonable priced trips. Above all to have fun with other like-minded divers.
What is Channel Islands Dive Adventures LLC all about?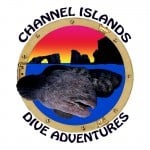 Channel Islands Dive Adventures has some scuba diving trips you will not find on any dive boat schedule. CIDA charters the boat and picks the planned destinations. We always have a representative, trip leader or host on every trip. The trip leader/host helps make things go smoothly and they help pair up buddies if needed. Most importantly they help keep things organized and safe. Diving with CIDA is like diving with FUN family!
For those looking for longer vacation trips we also offer warm and cold water trips, camp-outs and more. Please check our Dive Calendar or Scuba Dive Vacations pages for all the current cool trips we have planned.
If you would like to check out more about us please find us on Instagram, Twitter, Facebook, Flickr and You Tube
Meet the owner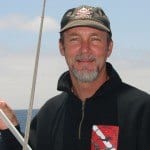 Channel Islands Dive Adventures is owned and operated by Ken Kollwitz. He has a retired NAUI Instructor but decided that running trips was much more fun than instructing. He has been diving for over 30 years and is a cold water diver at heart. Ken's planned and organized many trips from San Diego to British Columbia, Canada and has dived the Channel Islands for over 25 years.
He has also led groups to Cuba, Bonaire, Solomon Islands, Roatan, Cozumel, St. Lawrence River in Ontario, Canada and many other dive locations.  Ken has a sense of adventure and enjoys all types of scuba diving such as; hunting, wrecks, photography, drift, deep, tech, deco and more. Formerly, he worked for a local dive boat in the Channel Islands Harbor as a Divemaster and Operations Manager.
Ken's been fortunate over the years to be able to explore much of the Central Coast. Specifically the coastline between Avila and Monterey using small and large boats, inflatable boats and by foot doing shore dives. He has dived the Honda wrecks at Honda Point several times which are located in front of Vandenberg. Because of security reasons after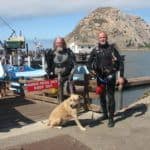 Sept. 11 there is no longer access to this area.
He has also chartered a friend's 26' Aluminum boat several times with them bringing it from Ventura County, spending several days running out of Port San Luis. For these trips they would search and explore cool dive sites while camping at North Pismo State Beach. Those were the days! Many of these sites are still great dives. The funny thing is most divers around the San Luis Obispo/Morro Bay area know very little if anything about the great diving they have locally. Some of the best diving Ken has done are wrecks, dive trips to Canada and trips to North Carolina for megladon shark teeth.  Diving for things like old bottles is another passion of his.
Where did it all start
Channel Islands Dive Adventures was started in September 2008 from all these past and present adventures. The plan has always been to offer more interesting and advanced trips to adventurous divers.  These trips would normally not be available and at the same time offer relaxed easy trips for the diver looking for a nice day out diving different sites. If you are looking for a bit of adventure in your diving you are at the right place. Maybe you would like to dive some new sites and have the chance to meet other divers. If so please sign up for one of Channel Islands Dive Adventures trips.
Please check out our website. We have lots of articles from past trips, pictures, scuba links and dive resources and we keep it all up to date. If you have any questions, comments, pictures or videos to share or anything else, please contact us.
What is Channel Islands Dive Adventures
People are always referring to Channel Islands Dive Adventures as a club, a shop, a travel agency and sometimes the owner of the boats that we charter and the answer would have to be none of those, but a little of some of them if that makes sense.
We are a home-based online business with no actual store or dive shop. Lot's of people think we are a club but we are not. CIDA is run more like a club then a business as you will find out when you join us a trip. We do work with other clubs offering a 5% discount on trips to club members in the way of a special promo code for the club to use. Some people think we are the owner of a boat but that is not true either. After Ken worked on a boat for a while he realized it was much easier to just charter boats. I am sure you all heard the saying for a boat.
I guess you could say Channel Islands Dive Adventures is more like a travel agency except we only book our own trips. We don't book trips for others.
Who are our trip Hosts/Guides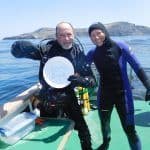 Ken was certified at 16, had a 10-year surface interval and has been diving the last 25+ years.  He has 2000 plus dives, mainly around the Ventura-Monterey-Channel Islands area. Ken considers himself a true cold water diver with his favorite diving around Vancouver Island, British Columbia, Canada. Other places he really enjoys to dive are Jade Cove, Port San Luis / Avila / Morro Bay area, Monastery beach and San Clemente Island.
Ken does no teaching but tries to instill good diving habits on CIDA trips. He has been a member of the Channel Islands Divers dive club for many years where he has served as past President and Dive Coordinator. He has been a member and helped out with various other local dive clubs and organizations such as the Channel Islands Underwater Photographic Society and the Channel Islands Council of Divers. Ken also helped out the Ventura College advanced NAUI dive program for the about 5 years.
Besides diving, Ken really enjoys meeting new and other like-minded divers. Ken believes safety is #1 and having fun is #2.
Basic Scuba Diver, NASDS, 1977
Openwater 1, NAUI, 1990
Rescue Techniques, NAUI, 1991
Masterdiver, NAUI, 1991
Ventura College Safety Diver, 1993
Divemaster, NAUI, 1993
Nitrox Diver, IANTD, 1995
Open Water Dive Buddy, HAS, 2000
Wreck Diver Limited Penetration, TDI, 2004
Advanced Nitrox/ Decompression Procedures, IANTD, 2006
Diving Emergency Specialist, DAN, 2007
Visual Inspection Procedures, TDI, 2008
Mixed Gas Blender/02 Technician, NAUI, 2008
BJ Rogers & her husband Steve Roquemore 
BJ is the tour host and can assist you with many things including check in and completing the required waivers. She will be happy to show you the boat layout and where your bunk is. BJ will also let you know where to set up and stow your dive gear and whatever else is needed to make your dive experience with CIDA the best it can be. Steve is the "Mr. fix it" or the "spare parts and equipment" guy. He is available to assist you with equipment needs and to assist in any way to make your dive experience the best one ever.
Steve has been diving since 1968. He has explored the ocean in many capacities. Some of these are doing security swims on Nuclear Submarines and retrieving lost anchors or fishing gear. He likes spearfishing, underwater photography and training disabled veterans to leading tours for newer divers.
BJ became hooked on scuba diving in 1986 while on vacation in Hawaii. This is where she first experienced breathing underwater on a boat that offered a scuba diving resort course. She took to the water like a fish! BJ received her open water certification later that year and has been diving ever since. She is a very active diver and enjoys taking underwater photos to share with her friends and family.
Desmond Ho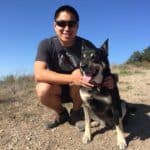 Desmond got his open water certification in 2010. A few years back he started coming out on CIDA trips. Since then, he has obtained many certifications, including recently becoming a NAUI Instructor. He primarily teaches open water classes at University of California, Santa Barbara. When he is not teaching students, he enjoys taking photographs underwater and can often be seen sitting on the same rock for entire dives.
Desmond's passion for underwater photography has lead him to enter and win in a number of underwater photography competitions. His favorite subjects include nudibranches, snails, and other small creatures so if you would like to take pictures of them, please don't hesitate to ask him! When Desmond is not diving, he is often found spearfishing or surfing.