DAN Dive Accident & Travel Insurance Information
Whether your doing a local shore dive, going on an extended vacation (diving or not) or a multi-day boat trip DAN Dive Insurance has you covered for your dive accident/travel insurance needs.
*If your a diver and don't have dive accident insurance, don't kid yourself thinking nothing is ever going to happen. The one time something does happen (and hopefully it never will) that is when you are going to really hope you have dive accident insurance and that also goes for travel insurance especially if you do multiple trips in a year!
About Divers Alert Network (DAN)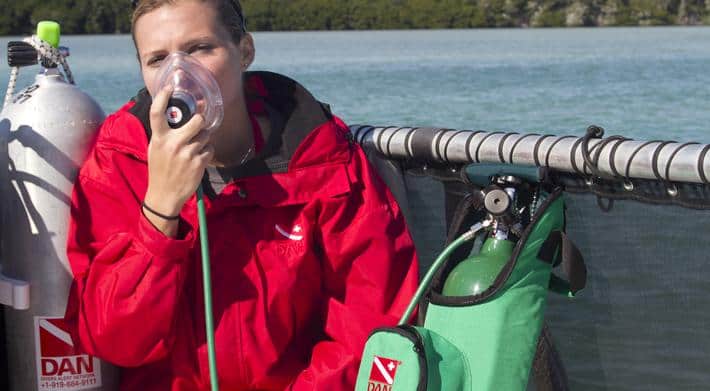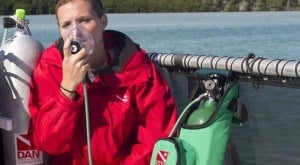 DAN is Divers Alert Network, the diving industry's largest association dedicated to scuba diving safety. Serving scuba divers for more than 30 years, DAN provides emergency assistance, medical information resources, educational opportunities and more. Whether you are just learning how to scuba dive or are a veteran of the sport, DAN has a great deal to offer you.
Diver Safety Resources
One of DAN's best-known resources is the 24-hour DAN Emergency Hotline, which stands ready every hour of the day to help scuba divers in need. But DAN offers a number of non-emergency resources as well, including the DAN Information Line, medical FAQs, online seminars and video lectures, real-time webinars, articles, quizzes and more.
Divers Helping Divers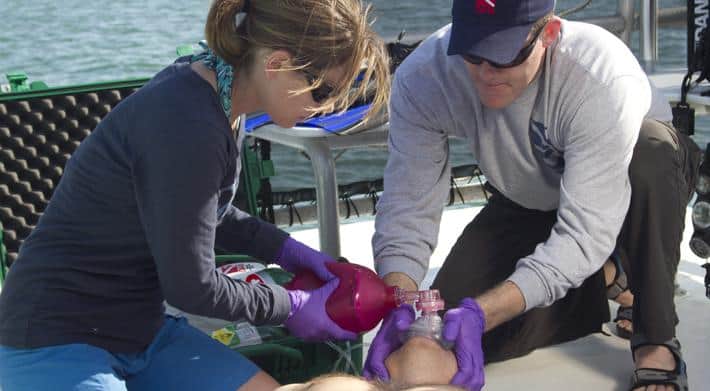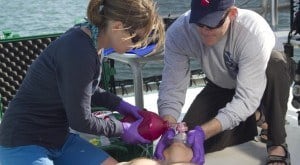 DAN has always been about the partnership between our organization and the scuba divers who support it. DAN Members enjoy great benefits, including TravelAssist, Alert Diver magazine, WorldCue® Planner and access to industry-leading insurance products. But the best benefit is being a part of and supporting the largest association of scuba divers dedicated to diving safety.
Some things to consider when buying Dan insurance-
Dan is a secondary insurance
claims for travel insurance are based on the amount and not per occurrence even if you have a multi-trip plan
travel insurance covers you any place you travel too
no discounts when buying a package with dive accident and travel insurance
Dive Accident Insurance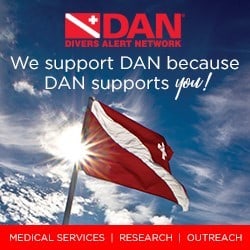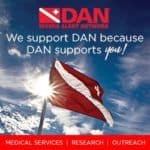 DAN is supported by membership dues and dive accident insurance. Through it's nonprofit efforts DAN first recognized the need for scuba divers to have insurance to help cover the cost of treatment for scuba diving injuries. DAN fulfilled that need by developing diving's first dive accident insurance program, still the industry leader 25 years later. The benefits of DAN membership include emergency medical evacuation assistance through DAN TravelAssist, a subscription to Alert Diver magazine and access to DAN's insurance services.
DAN offers three different dive accident insurance plans to cover medical costs related to a diving accident; there are no mileage restrictions when you use your dive accident or injury coverage. These plans will cover you if you are diving locally or internationally.
Dive accident insurance provides coverage for the medical costs of diving accidents and is different from the DAN TravelAssist vacation  assistance member benefit.
Your primary medical insurance may exclude scuba diving as a hazardous recreational activity. If it covers scuba diving, it may pay only a minimal amount for chamber treatment. Many policies may not cover you when you are out of your region or out of the country. The DAN Dive Accident Insurance Plans are recognized worldwide and can be confirmed 24 hours a day through the DAN Emergency Hotline (+1-919-684-9111). The DAN levels of insurance are a secondary coverage and pay up to 100 percent of reasonable and customary costs of all remaining eligible expenses after any other coverage you may have.
*When you purchase an individual or family DAN Membership, you are automatically enrolled in DAN's travel assistance plan. When you travel on a trip at least 50 miles (80 km) from your place of residence, DAN TravelAssist arranges emergency medical evacuations for any medical emergency and provides additional benefits for you and your eligible family members.
Travel Insurance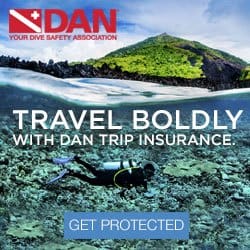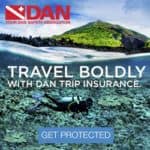 DAN's travel insurance programs include coverage for trip cancellations or interruptions, medical or dental expenses, baggage protection, 24/7 travel assistance services, travel delays,baggage delay or loss and coverage for inclement weather.
Choose  travel protection based on per trip and if you do multiple trips in a year choose from 3 of DAN's annual trip insurance plans, whether a diving vacation, adventure sport vacation, business trip, or just a relaxing city or beach vacation DAN has you covered.
DAN Emergency Hotline (+1-919-684-9111)
DAN's Emergency Hotline staff members are on call 24 hours a day, 365 days a year, to provide information, assist with care coordination and evacuation assistance. This number should also be used to access DAN TravelAssist benefits and services — even when the emergency is not related to diving.
DAN Medical Information Line (+1-919-684-2948)
If you have a question that isn't an emergency, you can call DAN's Medical Information Line during regular business hours and speak directly to one of their medical information specialists. You can also email your question by clicking on the Ask a Medic link and filling out the form.
To check out more about the DAN plans or get a quote please click on either dive accident or travel insurance.